Thursday, December 22, 2005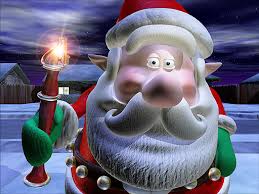 Some pesky elves have decided to raid Santa's stock of presents. Using your snowbazooka help Santa save this year's Christmas!
Posted by

tobs
at 3:18 PM
4 comments:


Wednesday, December 14, 2005
Your job as a Jedi Trainer is to strike, dodge, and block while killing droids--armed only with a light saber. Be sure to stay within the screen boundaries.
Posted by

tobs
at 12:52 PM
No comments:


Wednesday, December 07, 2005